Hello, and welcome to the Central Avenue Strip Shop.
We provide a full range of services- from furniture stripping, refinishing and repair, to "in-home" kitchen cabinet refinishing and counter top replacement. We've been doing business in the northwest Ohio, southeast Michigan area for over 21 years, helping our customers bring back the beauty of their furniture and cabinets. Please enjoy your visit.
Let us know if we can help make something beautiful for you. Our estimates are free.
Stripping
Removing everything and starting over…that's what stripping is all about. Old paint, varnish and dirt are safely removed using several processes. The method of stripping is determined by the job at hand.
Once the piece is stripped, a smooth finish is possible. At all times we take the utmost of care with your pieces.
Stripping can work wonders on furniture that has been improperly finished or painted. If you have any questions, or would like an estimate, call us at (419) 841-7100. Or, toll free at 1 800 858-3876.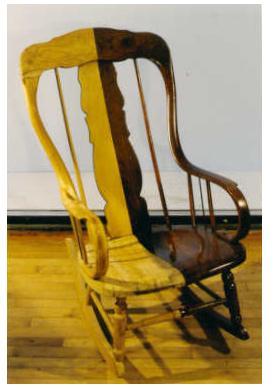 ---
Refinishing
A proper finish not only brings out the beauty of the wood, but adds protection as well. It must be appropriate for the style, and done right.
Ultimately, the finish is how our work will be judged. It's the final step of the process, but it's the first thing everyone will notice.
We have over 21 years of experience in the art of furniture finishing. It's what we do. You can be assured of a smooth, durable finish that will beautify and protect your furniture for years to come.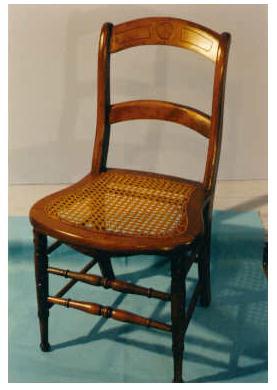 ---
Kitchen Cabinet Stripping and Refinishing
In many homes it was common to paint the kitchen cabinets right along with the walls, hiding original wood. If you would like to bring back the original look of your cabinets, we can help. We are fully equiped to strip and refinish kitchen cabinets right in the home, safely.
During the process we use a high-powered vacuum unit to remove dust and debris as we work. Drawers and cabinet doors are removed and brought to our shop, while frames are stripped and refinished in the home. A durable 5 coat finish is applied to complete the job.
We can even replace your counter tops while we're at it. We offer over 600 color choices of Formicaâ"¢ or other laminates.
Fully insured and experienced, we work efficiently to get your kitchen back to normal as quickly as possible, usually one week to complete.
A nice kitchen can greatly increase the value of your home. Call (419) 841-7100 to set up an appointment. Toll free at 1 800 858-3876.
---
Furniture Repair
We are set up to handle a wide range of repairs: from hardware replacement and gluing, to the making and fitting of replacement parts.
Since each repair is unique, an estimate is required to determine cost and time.
For those who'd like to re-glue their own chairs, we offer our special re-gluing kit.